Description
Farm Tour Guides are needed in the Hidden Villa Environmental Education Program to lead groups of school children on tours of our organic farm. Farm Tours give preschool through 1st grade students a chance to taste the plants that we grow in our organic garden and meet our farm animals face to face. Tours are 75 minutes each and group size is generally 10 - 12 children per guide.
Image_List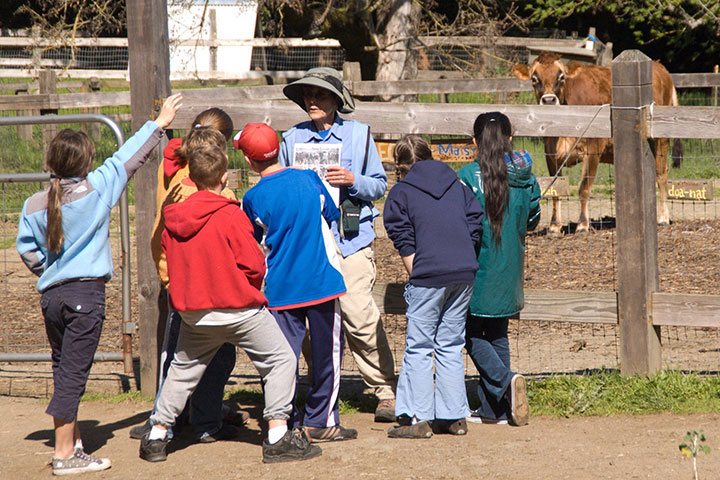 Commitment
Requires an ongoing commitment of leading one program a week, September through May
Program Benefits
There is nothing more rewarding than introducing kids to the wonders of Hidden Villa. Other benefits include:
Customized training schedule
Training manual
Enrichment opportunities throughout the year
Hidden Villa Parking Pass
Volunteer t-shirt
Discounted rates on tickets to special events.
Seasonal appreciation gatherings with handmade gifts for our volunteers
A tight community of volunteers and staff who work together on a weekly basis
Eligible for written letters of recommendation and official volunteer hours for external program requirements
Qualifications
Farm Tour Guides should enjoy interacting with children and be open to learning how to safely share our garden and animals with students. This opportunity is for volunteers who are a minimum of 18 years old. All volunteers must clear a background check.
How to Apply
Please email volunteer@hiddenvilla.org to apply.