Description
Hidden Villa Farm and Wilderness preserve is seeking an energetic, responsible team player for the position of Healthcare Manager/Nurse. Hidden Villa is a non-profit, public benefit corporation with a 60-year history, focusing on environmental education. We use our organic farm, wilderness, and community to teach and provide opportunities to learn about the environment and social justice. Hidden Villa stretches over 1600 acres of open space in the foothills of the Santa Cruz Mountains, about 40 miles south of San Francisco.
Position Title: Healthcare Manager/Nurse
Reports To: Camp Director/s
Exempt/Non-Exempt: Exempt
Position Summary
Healthcare Manager for camp; supervise health and cleanliness standards; work with camp director and staff; and help provide adequate physical health conditions for all.
Specific Responsibilities
Ensure that each staff member and camper has on file a health history form as required.
Lead specific areas of staff training pertaining to camp health and safety and the use of universal precautions for infection control.
Conduct health screening & medication check-in for arriving campers & staff, as well as health screening for trips out of camp.
Conduct an inventory of supplies and place orders when necessary, ensuring timely arrival of supplies.
Establish and follow appropriate medical routines including record keeping in the daily medical log, disposal of medical waste, managing and safeguarding medications, and utilizing approved First Aid Treatment procedures.
Coordinate coverage of the health hut.
Coordinate communication between health hut and camp office.
Check, re-stock and issue first-aid kits.
Prepare a summary and evaluation of the camp season including inventories, camper reports on health problems, and make recommendations for the following season.
Monitor health of all staff and ensure proper staff health record keeping.
Monitor/evaluate camp procedures, facilities, and conditions and suggest modifications that would create more healthful conditions in the camp.
Ability to be onsite daily to review camp health practices and consult with/provide advice for other camp staff regarding any medical concerns.
Serve as a member of the all camp management team.
These are not the only duties to be performed. Some duties may be reassigned and other duties may be assigned as required.
Essential Functions
Ability to drive to doctor or emergency treatment locations.
Must be able to get to remote locations on Hidden Villa property.
Read and understand prescriptions, health forms and standing orders.
Ability to observe and assess unsanitary or unhealthy conditions of camp.
Desired qualifications
CA Licensed as a RN or LVN; will consider EMT certified
Current CPR, First Aid, and CA Food Handler certifications
Experience with children and young adults
Ability to work well with peers in a team environment
Ability to work with little supervision
Ability to assist in emergency situation (fire, evacuation, illness or injury)
Ability to originate, update and monitor health care, maintain records, and implement health care plan
Desire to work in a camp community
Valid Driver's License and clean driving record (no major infractions) strongly preferred.
At least 21 years of age
Physical Requirements
Reasonable accommodations may be made to enable individuals with disabilities to perform the essential functions. This job operates in an outdoor setting. While performing the duties of this job, the employee is exposed to weather conditions prevalent at the time. The noise level in the work environment is usually moderate. While performing duties of this job, the employee is required to regularly stand; walk up to 7 miles on uneven terrain. The employee must occasionally lift and/or move up to 25 pounds.
Benefits: $1200 per week. Shared housing and meals could be negotiated as an additional benefit.
Hidden Villa is an equal opportunity employer. We celebrate diversity and are committed to creating an inclusive environment for all employees and campers.
Image_List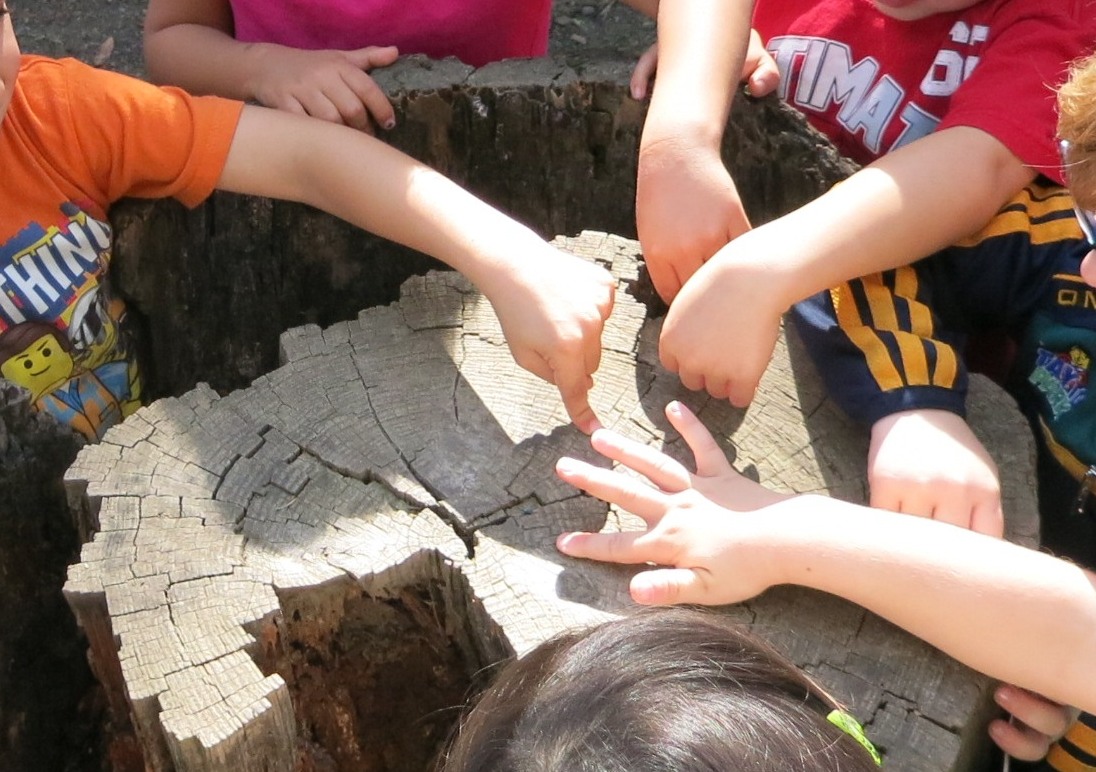 How to Apply
Please fill out this form to apply.